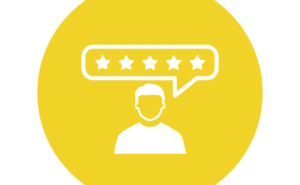 I write to commend the service provided to myself by Steve Critchley and everybody at Bumblebee Heating and plumbing.
After a nightmare of an experience with our previous plumber, dealing with Bumblebee has been as sweet and smooth as honey! For a price per month of considerably less than that offered by British Gas, the service they provide their customers must surely sting the big companies!

A couple of weeks ago, our boiler sprung a leak… quite a bad one to be honest. This was the first time we've had to use our Bumblebee service plan and to say we were blown away by the level of response would be an understatement. Considering that our service plan costs us less than the cost of a takeout, I really do not think there could be a better option out there. When I phoned, I was spoken to and treated as a priority and not an inconvenience. Karl knew who I was straight away and left me feeling reassured the problem would be dealt with as a matter of priority.

Thirty-seven minutes after we called, their engineer, Jimmy was in my kitchen (fully bedecked with PPE) with the cover off and he quickly identified the problem. Let me say that again… THIRTY-SEVEN MINUTES He provided a temporary fix until parts arrived, and when said parts did arrive, he arrived early, fit the part and was on his way.
I just want to extend a sincere thank you and "job well done" to Steve and everyone at Bumblebee. I would not hesitate to recommend Bumblebee to anyone I know, and in fact, I have. My in laws will be taking them on for their boiler service on the back of this experience next week. They have been British Gas customers for over 30 years.
What can I possibly say other than…
Bumblebee is absolutely Buzzin….
Cainan Cornelius

Sales Account Manager

Sharp Business Systems


Sign up for one of our excellent service plans – https://www.bumblebeemaintenance.co.uk
Boiler Servicing… why is it important? – Bumblebee Plumbing and Heating (bumblebeeheating.co.uk)